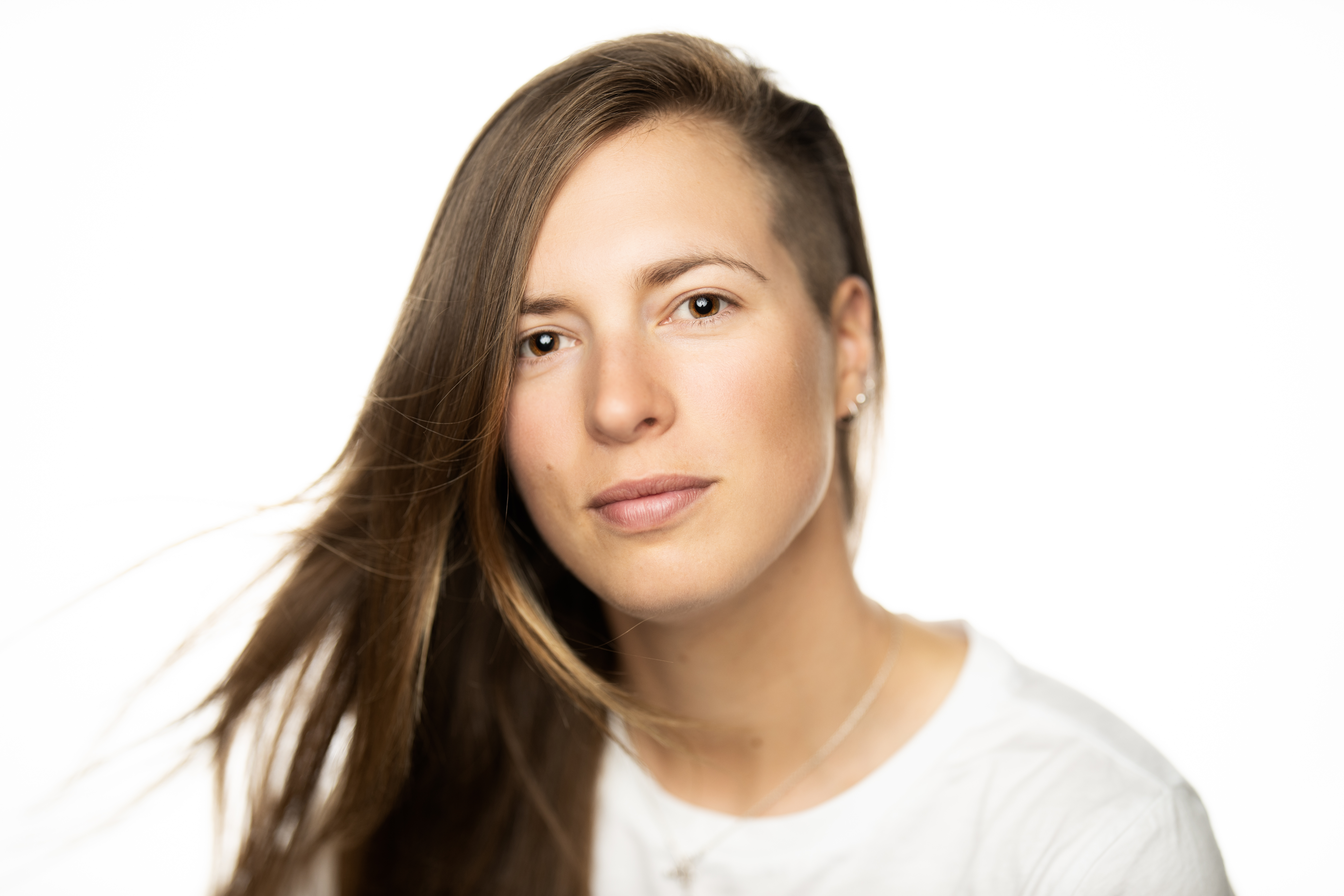 See About for press bio in English and Norwegian.
I believe that making sense of the data we observe is among the most important human endeavours. Machine learning has proven so proficient at constructing data based models that these in some cases outperform human experts. Humanity has even reached the point at which we let machine learning models and AI systems make decisions for us. This represents a fantastic opportunity for improving society, as well as an enormous challenge for protecting human autonomy.
My main research focus is on explainable AI (XAI), meaning methods for understanding machine learning models, and explaining their knowledge and assumptions to humans. This presents two challenges: accurately extracting information from the representation created by a machine learning model; and communicating this in a suitable way to the human end-user, who can be anything from a data scientist to a doctor using a clinical decision support system.
My current focus and projects:
Research
on explanation methods for AI systems, including machine learned concepts and Shapley values.
Master and PhD students at the NTNU and Simula.
Algorithm audits, commonly referred to as "algoritmetilsyn" in Norwegian.
The legal status of the right to an explanation.
The
Social Dilemma in AI development
, through research and
events
.
Slides and solutions from my introductory lectures about XAI at the MLSS Africa 2023.
Available video courses about AI and machine learning:
En innføring i kunstig intelligens og maskinlæring
Kunstig intelligens, etikk og risiko
Introducción a la Inteligencia Artificial
Talks
Machines modelling non-human concepts? Self-driving cars fooled by pieces of tape? Wow! Inga @Strumke sent chills down the spines of our audience with her talk on explainable ai. Amazing insight into a theme that is only going to be more relevant as #ai evolves further! #aiplus pic.twitter.com/WwXOYjoGjq

— AI+ (@AIplus_no) May 4, 2022
A selection of recent talks
The wonders and horrors of ML, at the Norwegian Open AI Lab anniversary 2022
Explaining AI and ML, plenary session presentation at the European Physical Society Forum 2022
Introduksjon til kunstig intelligens og maskinlæring, Realfagskonferansen 2022
Explaining AI: How, why and why not, at the AI+ conference 2022
The social dilemma for AI developers, during the event Who is responsible for ethical AI development? organised collaboratively by Tekna Big Data and NORDE, 2022
Introduction to machine learning – a guided tour with examples from particle physics – invited theory seminar at Department of Physics, NTNU
Kontroll med analyse av store datamengder – EOS-utvalgets årskonferanse 2022
Maskinlæring og dets utfordringer – Geomatikk-IKT årskonferanse DigitalArkiv 2022
Hvordan kan kunstig intelligens bli tillitsverdig? Sikri årskonferanse Sak & Portal 2021
Detecting supersymmetric particles in small-signal scenarios ← won best presentation 🙂 at NORA annual conference 2021
IT-konferansen i Molde 2021: Ansvarlig kunstig intelligens – hvorfor er det så vanskelig?
Explainable AI – from game theory with love – Seminar at BI 2021
Introduction to XAI and Shapley values at Geilo Winter School 2021 (slides)
Åpningsplenum, NOKIOS 2020
Kunstig Intelligens og digitalisering av jussen hos Rettssikkerhetskonferansen 2020
Keynote at PyData 2019 Warsawa, Poland
Keynote: "Responsible AI" at SLASSCOM AI Asia Summit 2019, Sri Lanka
Ansvarlig KI – hvorfor er det så vanskelig? – NOKIOS 2019
Keynote: "Machine Learning can't to the thinking" at AI Inspirational day 2019 at NTNU
Deep learning: Separating Higgses and interpreting probability at Women in Data Science Oslo 2019
TEDx talk: AI: The good, the bad, the lazy
Particle physics, supersymmetry and what my machine can learn about it – Conference on Subatomic- and Astrophysics 2019
Ett menneske bak tastaturet, eller 10.000 roboter i skapet? – Nordiske Mediedager 2019
Invited seminar: "Particle classification with neural networks — why and how" – CP3-Origins 2018
Classifying degenerate Higgses using a deep neural network – Research Summer School on Statistics for Datascience 2018
Signal mixture estimation for degenerate heavy Higgses using a deep neural network – Norwegian Particle Cosmology and Theory workshop 2018
Panel discussions
Økt bruk av kunstig intelligens: Behov for kunnskapsløft (recording) at Arendalsuka 2022
Kunstig intelligens - hvordan sikre tillit og effektive digitale tjenester? at Arendalsuka 2022
Kan vi stole på kunstig intelligens?at Arendalsuka 2022
Concepts in Deep Neural Networks at NORA Annual Conference 2022
How will A.I. influence our lives, and do we really understand the algorithms and the ethical challenges? at Norway Summit 2022
From physicist to data scientist at European Physical Society Forum 2022
Closing panel debate at AI+ 2022
Led session about sustainability: Bærekraft, samarbeid og datadeling at NOKIOS 2021
Led panel about digital challenges in the defense sector, with representatives from PRIO, the Norwegian Armed Forces and others, for Forsvarets Etiske råd, 2021
Memory: How is our collective memory created and preserved?, for Argument magazine, 2021
What is the future of NORA & Norwegian AI? at NORA Annual Conference 2021
NORA.startup webinar #24: Women in AI – NORA – Norwegian Artificial Intelligence Research Consortium 2021
Bærekraft, samarbeid og datadeling at NOKIOS 2021
Kunstig intelligens: Kan vi stole på den svarte boksen? at Arendalsuka 2021
Moderator at Nordics-UK webinar on AI, hosted by the British embassy in Oslo
Artificial Consciousness at Oslo Life Science 2021
Holdt kickoff og ledet tre samtaler på Likestillings- og diskrimineringsombudet sin årskonferanse 2020
Sikkerhetskonferansen 2020 med NSR
Lerchendalsamtalen: Hvilke avklaringer mangler før vi kan gjøre data om til gull?
Hvordan vil du merke effekten av KI-strategien? by Norsk Råd for Digital Etikk and Den Norske Dataforeningen
Mennesket og maskinen: Framtiden er nå. by Attac Norge på Deichmanske bibliotek Grünerløkka
Folkemøte om kunstig intelligens i helsesektoren at Forskningsdagene 2019
Kunstig intelligens gjør at kreftoverlevere lever lengst mulig og best mulig at Arendalsuka 2019
Kunstig intelligens – hva skal til? at NEO 2019, IKT-Norges årskonferanse
Safe AI at Technoport 2019 in Trondheim
About
English bio
Inga researched the use of machine learning in particle physics in her PhD, and has been active in the field ever since. Beneath her favourite question "How does the universe work?", lies a layer of "How can we understand the world we live in?", which speaks right to artificial intelligence (AI).
She argues that using AI for good is closely linked to both understanding AI well, but also knowing ourselves and our needs. Not only can AI help us drive cars and detect cancer – it can help us solve the optimisation problem of human ethics. If we play it right.
Inga is a researcher at the Norwegian Open AI Lab at the NTNU, and a part-time researcher at the Department of Holistic Systems at Simula Research Laboratory. She has previously worked on trustworthy AI and algorithm auditing at PwC, received the University of Bergen's outreach price in 2019, and was awarded " One of Norway's 50 leading women in tech 2020. She is an international keynote speaker, podcast host at the Norwegian Council for Digital Ethics and has several video courses on artificial intelligence available, also in Spanish.
Norsk bio
Inga har forsket på bruk av maskinlæring i partikkelfysikk, og jobbet med kunstig intelligens siden hun avsluttet doktorgraden. Gjennom forskningen innså hun hvor utrolig bra, eller potensielt utrolig dårlig, kunstig intelligente løsninger kan fungere, avhengig av bruk og tolkning.
Hun har diskutert relativitetsteori, gravitasjonsbølger, kvantefysikk, statistisk modellering og kunstig intelligens i ulike medier, engasjert seg sterkt i den nasjonale AI-debatten, har erfaring som keynote speaker internasjonalt og har holdt TEDx-foredrag om kunstig intelligens. Budskapet hennes er at det er viktig å være med på AI-utviklingen, men samtidig stille høye krav til forståelse og ansvarlig bruk, og alltid med mennesket i sentrum.
Inga er forsker ved Norwegian Open AI Lab på NTNU, og har en bistilling som forsker hos SimulaMet. Hun har tidligere jobbet med ansvarlig AI og algoritmerevisjon i PwC, mottok UiB sin formidlingspris i 2019 (les deler av talen her), ble kåret til en av Norges 50 fremste tech-kvinner 2020, og til en av Norges kvinnelige forbilder innen kunstig intelligens. Hun er en internasjonal foredragsholder, var podcast-vert for Norsk råd for digital etikk and har laget flere videokurs om kunstig intelligens, også på spansk.